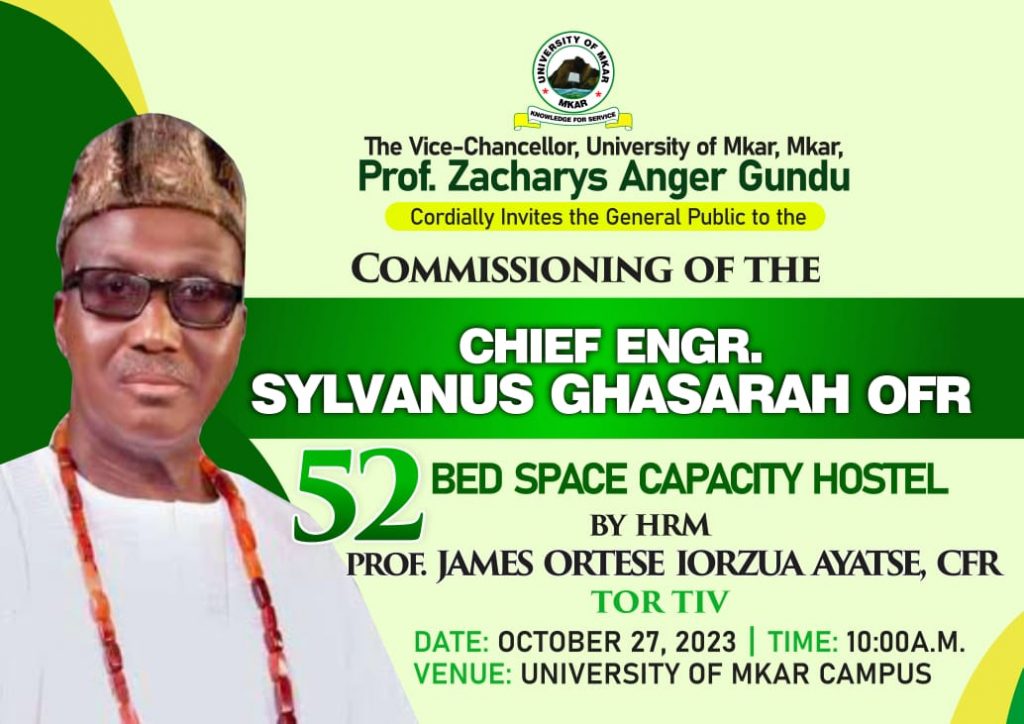 Commissioning of Ultra-Modern Hostel
We are delighted to extend a warm invitation to all members of the public to the momentous Commissioning of our new 52-Bedspace Girls Hostel Block at the University of Mkar, Mkar. This grand event signifies a significant step forward in our commitment to providing a safe, comfortable, and conducive living environment for our female students.
Our girls' hostel block stands as a testament to our unwavering dedication to the well-being of our students. At the University of Mkar, we firmly believe that providing a conducive learning and living environment is essential for the holistic development of our students. This modern facility has been designed to offer a secure and comfortable residential experience, fostering a sense of belonging and enhancing the overall quality of student life at the University of Mkar.
We invite you to be a part of this remarkable moment in our journey of academic excellence as we:
• Unveil the new hostel block: Witness the official opening of this state-of-the-art facility.
• Celebrate progress and opportunity: Embrace the positive impact of this development on our academic community.
• Share our vision: Learn about our plans and goals for the betterment of our students' experience.
• Connect with the community: Meet fellow supporters, faculty, staff, and students.
• This event is open to the general public, and we encourage all members of our community to attend. Your presence will make this occasion all the more meaningful.
We look forward to your presence, as together, we usher in a new era of student accommodation, safety, and well-being.