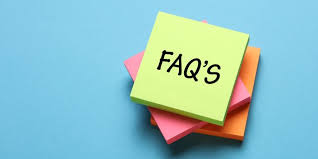 FAQ's for UMM undergraduate programmes are listed and answers are provided accordingly. If your concern is still not resolved, please fill the contact us form and you shall get a prompt response. Thank you.
The application for the year 2021/2022 academic session is still ongoing.
What is the minimum entry qualification?
You must have five O-level credits in Waec/NECO/GCE or its equivalent.
the university offers a wide range of courses in the natural sciences, social sciences, management sciences, and the humanities. Please visit the Academics page on the website for more details.
Do i need to University of Mkar as my first choice when registering for JAMB?
The choice of UMM as your first choice is not absolutely necessary in order to be admitted and if the applicants who made UMM their first choice have been processed, and there are still vacant spaces, other candidates can be considered.
However, the number of applications to University of Mkar, Mkar has been growing significantly every year. Also, the new admission system JAMB has instituted forces us to give first consideration to candidates who make us their first choice. Accordingly, if you are interested in studying at UMM, you are strongly advised to make UMM your first choice
What minimum JAMB score must i have to gain admission?
The minimum mark required in the UTME for admission in UMM in the session 2022/2023 is 200
Can i come in via Direct Entry?
Can i come in through Inter-University transfer?
I have a special need. Can i still apply?
Are there facilities for the Disabled?
There are special toilets and slopes instead of stair cases made available. In the hostels, some rooms have been fitted for disabled people.
What courses are available?
B.Sc (Hons) Accounting
B.Sc (Hons) Business Management
B.Sc (Ed) Biology
B.Sc (Hons) Biochemistry
B.Sc (Hons) Entrepreneurship
B.Sc (Ed) Chemistry
B.Sc (Hons)Computer Science
B.Sc (Hons) Economics
B.Sc (Hons) Food Science and Technology
B.Sc (Hons)Industrial Chemistry
B.Sc (Hons) Industrial Physics
B.Sc (Hons) International Relations
B.Sc (Hons) Mathematics
B.Sc (Ed) Mathematics
B.Sc (Hons) Mass Communication
B.Sc (Hons) Microbiology
B.Sc (Hons) Physics
B.Sc (Ed) Physics
B.Sc (Hons) Psychology
B.Sc (Hons) Political Science
B.Sc (Hons) Sociology
B.A (Hons) English
B.A (Hons) Religious Studies
B.A (Hons) Philosophy
Can i defer my admission once admitted?
Yes, but there will be a deferment fee.
Are there any quota system for certain students?
We reserve some places for students from our immediate host community.
How large could the classes be?
In most cases, the number of students is less than 25. In some common courses, there might be up to 60 students in a class, but these are exceptional cases.
Is on-campus accommodation guaranteed?
There are hostels in the University, and up to now, we have been able to accommodate all students who wanted a place in them.
Is on-campus accommodation compulsory?
No. Students are free to make their choices.
What security measures are in place at the university?
The University has a well-staffed security department. There is also a police post next to the University
No. However, there is a variety of cafeteria services within the campus. Several hostels also provide provision stores for residents.
Is there internet access on campus?
The whole campus is equiped with Internet access via fibre optic. Wi-Fi access points are installed in the offices, hostels,  cafeteria, and all recreation centres 
What extra-curricular activities are available at UMM?
There are several active student clubs. The University also have two football fields, two Basketball courts, a volleyball court, two badminton courts, a lawn tennis court, six table tennis, multiple chess boards and a multipurpose court. There is also a centre for extra-curricular activities and Christian formation for male and female students.
Does the University offer prelims?
Yes. the Joint Universities Preliminary Examination Board (JUPEB) programme that leads to the award of JUPEB certificate which enables successful candidates after the examination administered by JUPEB to gain direct entry admission into 200 level in the UNiversity of Mkar, Mkar and other affiliated Universities in Nigeria. The programme carters for both Arts and Science programmes and runs for a duration of two semeters. 
Does the University offer Post-Graduate Degree Programmes?