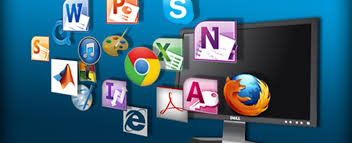 Welcome to the University of Mkar, Mkar ICT unit.
The Information and Communication Technology Unit (ICTU) supports the University students and staff by providing technology facilities, data networking services, Technical/User support.
Services Overview
Smart Room Reservation
Computer/Technical Support
Equipment Loan
Automated Computer Backups for colleges and Staff
Zoom/Google meet/Teams videoconferencing
Tutorials
Smart Room
The ICT collaborate with and allow faculty to use the latest technologies in their instruction. Smart Rooms may be reserved for a single class, semester-long courses or other instructional purposes. All rooms have a projection system, wireless network, and a set of gadgets to assist with connecting devices. To check the equipment available in each smart room, please visit the ICT Directorate.
The rooms are also available for non-instructional purposes, such as UMM-sponsored conferences, seminars, workshops and externally funded research and projects. These types of reservations are approved at the discretion of ICT Directorate.