On behalf of the Department of Physical Sciences, University of Mkar, I wish to welcome all returning and fresh students to the Department for the new academic session.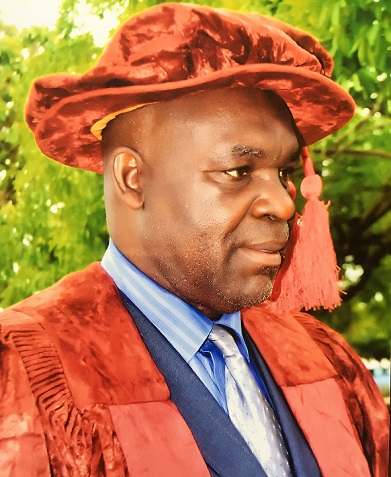 The Department is committed to the advancement of knowledge in all aspects of Applied and Theoretical Physics, through quality teaching, research and holistic education. We would ensure that your studies are academically and spiritually challenging, rewarding and productive, meeting all the objectives of the Department. You have the assurance of our warmest regards.
THE DEGREE PROGRAMMES
The Department of Physical Sciences offers courses leading to:
Bachelor of Science (Hons) Physics.
Bachelor of Science (Hons) Industrial Physics.
THE PHILOSOPHY
The philosophy of the programme is to produce competent graduates that are grounded in the principles and techniques of Physics and the applications of Physics to the needs of the society.
OBJECTIVES
The main objectives of the programme are:
To impart the fundamental principles of Physics to students and expose them to the major advances in Physics.
To produce quality Physicists, who are capable of translating the fundamental principles and techniques of Physics into practical industrial use especially in Electronics and Communication, Health/Medical Physics, Geophysics/prospecting, Energy and Environmental pollution studies, Computer Science, Military Science Aviation.
To equip the students with the necessary training for Scientific Research and Postgraduate Studies
To produce Physics graduates capable of filling the much needed gap in the teaching of Physics in schools.
To encourage a broad based training in other areas of Science, in order to appreciate the interdisciplinary nature of Physics.
EMPLOYMENT OPPROTUNITIES
A degree in Industrial Physics and Physics in our University can lead to rewarding roles in many sectors. This programme prepares graduates in pursuit of carriers and employment in many sectors such as industries, meteorological research centres, astrological research institutes, government establishments, space research institutes, technical and industrial research establishment, industrial and technical firms such as oil and gas, mining, iron and steel, environmental pollution studies, electronics and communication industries, hospitals and medical establishments, pharmaceutical and bio-pharmaceuticals; medical devices; food/drinks manufacturing and consultancy. Our graduates are also trained for Postgraduate Studies in Physics and related areas.
ADMISSION REQUIREMENTS
The duration of the programme is normally four academic sessions for UME candidates and three academic sessions for Direct Entry candidates for the B.Sc. Students are expected to go on a 6 months SIWES programme at the end of first semester examinations of the 300 level.
UME ENTRY: Candidates must have five (5) relevant credit passes including Physics, Mathematics, Chemistry, Biology and English at either WASSCE (O' Level) School Certificate / General Certificate of Education or SSCE at not more than two sittings. This should be accompanied by acceptable UME examination scores. Candidates who undergo the University Preliminary Science Programme must sit and pass all the relevant subjects in one sitting in addition to JAMB Examinations and scoring a minimum pass mark before they can be considered for placement into 100 Level.
DIRECT ENTRY: Candidates with NCE, IJMB and Advanced Level Certificate with acceptable pass levels in Physics, Mathematics and Chemistry can be considered for direct admission at the 200 Level, through JAMB Direct Entry.